About Us
Founded in 1991, Pérez Alati, Grondona, Benites & Arntsen (PAGBAM), is a full service law firm specialized in advising local and international companies and entities.
With more than 30 years of experience and solidity in the industry, we offer our clients strategic and innovative solutions to their most complex legal and commercial matters and, at the same time, we provide coordinated legal advice and transactional capability in Argentina, Chile and the rest of Latin America through our offices in Buenos Aires, Santiago de Chile and New York (United States).
We are a multidisciplinary group of lawyers with extensive experience in different areas and industries, which allows us to structure comprehensive and creative solutions according to the needs of our clients.
Since its creation, PAGBAM has been internationally recognized for its expertise in various practices, reflected in the numerous awards granted by specialized publications, which for more than 30 years have placed us among the best law firms in Argentina and the region. PAGBAM was the first Latin American law firm to be selected by Chambers & Partners as the "Latin America Law Firm of the Year". In 2022, for the fifth consecutive year, it was recognized as an "Elite Firm" by Latin Lawyer.
Equality and Diversity
Since its foundation, PAGBAM is well known by its warm work environment, and the interaction among people from different backgrounds, training and experiences, which allows us to understand the problems of our clients and obtain the best results.
In PAGBAM we apply a strict Equality and Diversity Policy whose aim is to ensure non-discrimination in all its forms, especially for the purposes of the selection, promotion and remuneration of our lawyers and staff. We also promote harmony between family, work and personal life.
Awards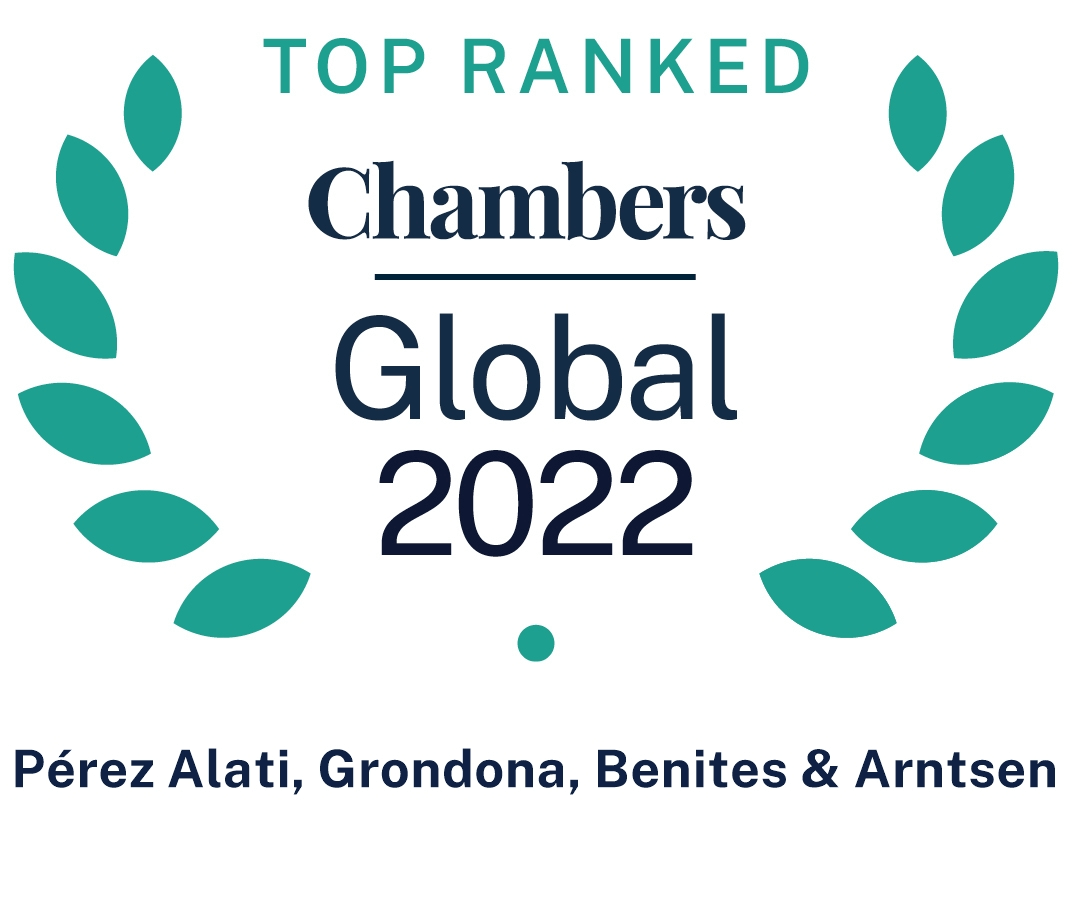 Chambers Global 2022
PAGBAM has been ranked by Chambers & Partners Global for the following practice areas:
Banking & Finance
Corporate/M&A
Dispute Resolution
Tax
In addition to the practice rankings, the following attorneys were recognized:
Jorge L. Pérez Alati: Corporate and M&A
Mariano F. Grondona: Corporate and M&A
Manuel Benites: Tax
Diego Serrano Redonnet: Banking & Finance, Corporate and M&A
Guillermo E. Quiñoa: Dispute Resolution
Santiago Daireaux: Corporate and M&A
P. Eugenio Aramburu: Corporate and M&A
L. Marcelo Núñez:

Tax
PAGBAM Schwencke Chile
Juan Pablo Schwencke: Corporate and M&A