Jaureguiberry, Nicole
Counselor
Argentina
Spanish – English – French – German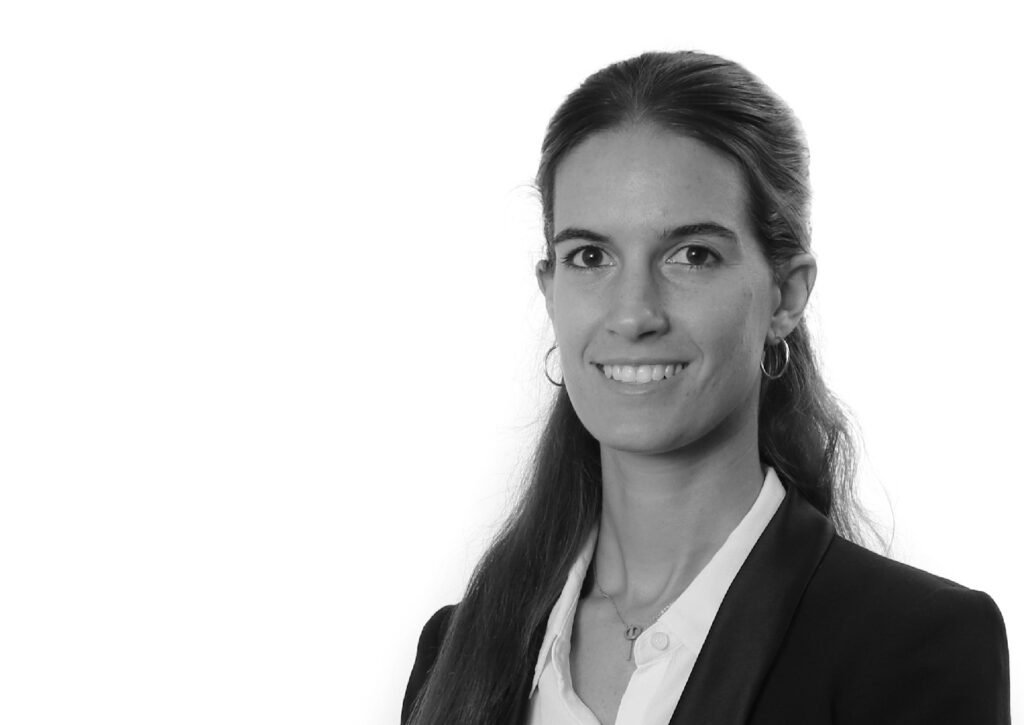 Expertise
Nicole Jaureguiberry is a Public Law oriented lawyer with experience in Administrative, Regulatory, and Constitutional Law, and complex public law litigation cases. Moreover, in PAGBAM she leads the area of Conservation of Natural Resources.
Mrs. Jaureguiberry has a broad expertise in government procurement, infrastructure projects, environmental law, and regulated industries. She indistinctly represents clients from the private and public sector.
Education
She graduated from Universidad Católica Argentina in 2011. She studied one year at Jean Moulin Lyon 3 University (Lyon, France) and obtained the "Diplôme d'Etudes Universitaires Francaises" (DEUF) –french certificate for postgraduate studies in France-.
She conducted post-graduate studies in Economic Administrative Law (2013-2015) and Institutions of Administrative Law (2012) in the Universidad Católica Argentina. She participated in several seminars and conferences related to Administrative and Regulatory law, public tenders, public-private projects, among others.
In 2019 she completed a postgraduate program in Specialized Constitutional Law at the Universidad Austral.
She has authored the following article in "El Derecho Tributario" publication: "Código Aduanero del Mercosur: la eliminación del doble arancel externo común" (14-12-2011), and contributed to the edition of the book "Los grandes principios del derecho público (constitucional y administrativo)" from Dr. Juan Carlos Cassagne (Buenos Aires, La Ley, 2015).
Academic & Professional Experience
Before joining PAGBAM in 2018, Nicole Jaureguiberry was the Legal Director at the National Park Service – Environmental National Ministry in Argentina from April 2016 to May 2018.
Previously, she worked at Cassagne Abogados Law Firm (2012-2016) and Tanoira Cassagne Law Firm (2011-2012), and made an internship at United States Embassy in Argentina (2009).
In 2009 and 2011, Mrs. Jaureguiberry taught "Legal writing and investigation" at the Universidad Católica Argentina.
In 2013, Mrs. Jaureguiberry moderated the "Administrative Law Seminar", which took place at the Universidad Católica Argentina.
In 2017, she organized with the Red Internacional de Bienes Públicos a whole day seminar about "Legal protection of natural protected areas" to all National Parks' Service lawyers. The presentations of such seminar were published in the book titled "The natural heritage in Europe and Latinoamerica" ("El patrimonio natural en Europa y Latinoamérica", López Ramón, Fernando (Ed.) et al., Zaragoza: Gobierno de Aragón, 2018).
Admissions & Affiliations
Mrs. Jaureguiberry is admitted to practice law in Argentina. She is a member of the Bar Association of the City of Buenos Aires.