Partner
Grigioni, María Gabriela
Argentina
Spanish - English - Portuguese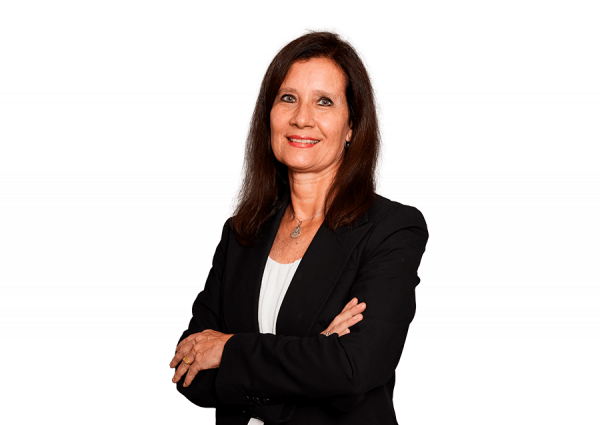 Expertise
María Gabriela Grigioni's practice is focused on Capital Markets, Banking & Finance and Compliance.
She has ample experience in the fields of corporate finance, trusts, securities, corporate governance, compliance, restructurings and capital markets regulations.
She advises issuers on the capital markets and corporate area on different industries such as financial entities, energy (oil & gas and electricity) and meat industry, among others. Trust advisory is another area of relevant importance in her professional experience, developing structures to securitize different assets on public and private financial trusts. She has an active role advising companies on all aspects of the corporate governance and compliance regulations, including training courses and full advisory on integrity programs and compliance politics.
She also has ample experience on client representation under administrative proceedings initiated by the CNV or the Argentine Central Bank, as well as providing advice on restructuring matters comprising debtors and corporate creditors.
Mrs. Grigioni is included in the Chambers Latin America: Latin America`s Leading Lawyer for Business, Banking & Finance 2016 Guide. She has also received the American Business Law Award "Best Finance Lawyer in Latin America 2013 and 2014" and was awarded as Latin Lawyer Inspiring Women in Law 2013
Education
María Gabriela Grigioni received her law degree from the Universidad de Buenos Aires in 1986.
Academic & Professional Experience
María Gabriela Grigioni served as Chief of Division on the Issuers Department of the National Securities Commission (Comisión Nacional de Valores) between 1991 and 1994 and was counselor to the Under-Secretary of Registration Affairs of the Ministry of Justice of the Republic of Argentina between 2006 and 2007. Mrs. Grigioni is a Partner at PAGBAM since 2003.
In addition, she was assistant professor at the School of Law of the University of Buenos Aires and UADE University on Corporate and Commercial law between 1992 and 1996.
She has published on various topics of capital markets and corporate law, and regularly participates in conference and seminars as speaker.
Admissions & Affiliations
María Gabriela Grigioni is a member of the Bar Association of the city of Buenos Aires, and she is a member of the Legal Committee of the Chamber of Corporations.